Our mission is to make on-demand manufacturing the norm for a planet with finite resources It's an ambitious goal, so we're taking it one step at a time.
Overproduction in fashion is one of the world's biggest environmental threats. We believe that the whole apparel production needs to make fundamental changes to protect the climate from harm. Our goal is to provide a less wasteful way of production through print-on-demand. One in every five garments reaches a landfill without being worn even once. We want us to be considerable. 
By choosing print-on-demand, you choose apparel that's created only as the order is placed- prior to production, creating less fabric waste than conventional manufacturing. This way we make the movement towards more sustainable apparel production.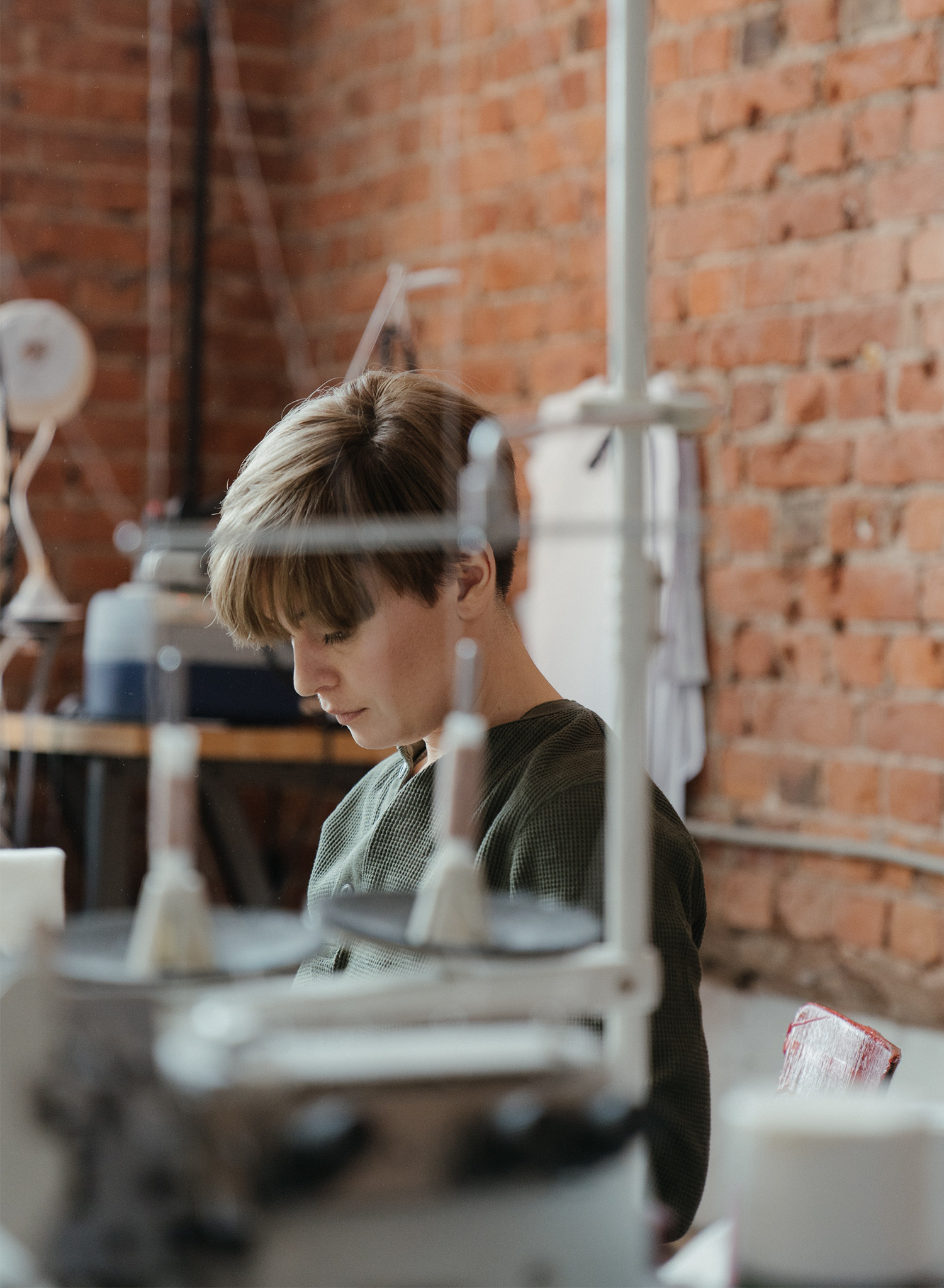 Packaging waste
We have started using post-consumer recycled (PCR) plastic packaging for all apparel orders. We took this step to minimize our environmental impact as recycled materials save virgin resources and require less energy to produce.
We've also reduced the use of packaging altogether and introduced triangular cardboard boxes for poster orders to replace tubes with plastic end caps.
Efficient shipping
Our orders are delivered in the same region they're fulfilled. Having fulfillment centers close to our customers is something our Customers and planet really appreciate. Strategically located fulfillment centers allow for faster shipping times and lower shipping costs, and it also helps with reducing the CO₂ emissions produced when transporting orders.
Efficient production
We follow efficient ways to customize our designs sustainably. Many of our products are printed with the direct-to-garment (DTG) technique. With DTG, ink is sprayed onto the garment, which helps it soak into the fabric better and makes the print less prone to fading.